Boxes and How We Fill Them: A Basic Guide to Sexual Awareness, SexEdTalk, 2019
For this nonfiction book on human sexuality, the author wanted to avoid cliches, and convey a light, inviting tone. With such a great title, I knew I wanted the cover design to reference "boxes" in some way, but keep the illustration minimal, so that the text would be the main focus.
Ultimately, the best idea was the simplest one: little boxes covering individual letters in the title. After the first round of concepts, I refined the idea, creating 3D boxes for the letters to sit inside. We played with a number of different color palettes, and ultimately settled on a striking yellow and navy blue.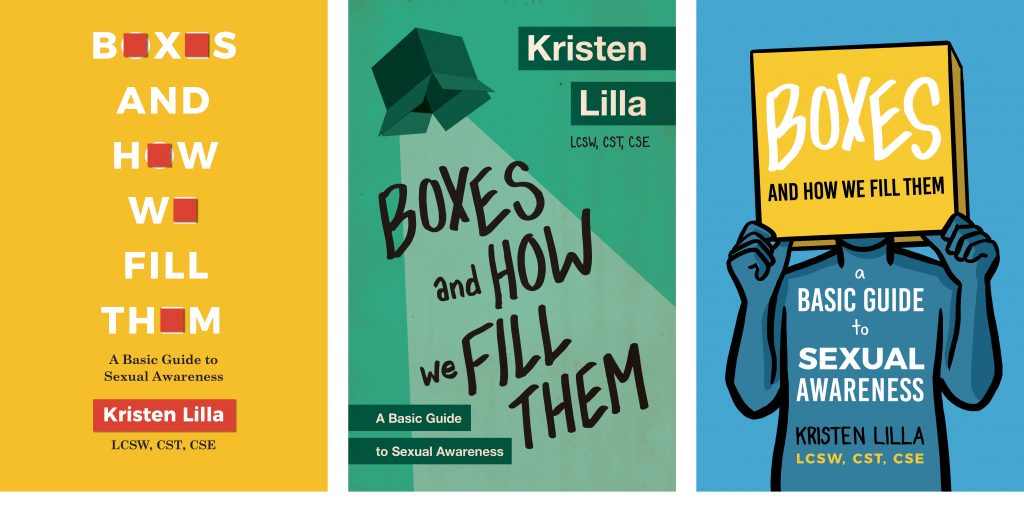 .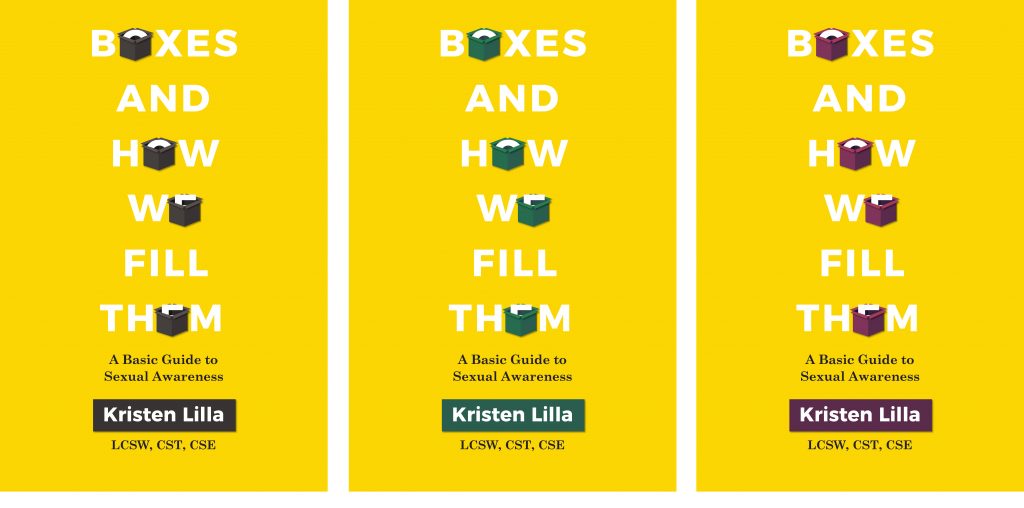 .