Wonder-FULL: Activate Your Inner Superpowers—No Cape Required, Beaver's Pond Press, 2019
This superhero-themed workbook for women needed to be eye-catching and action-packed inside and out. For the cover, the author envisioned a pantsuited superheroine in bold red boots, and classic "comic book" lettering. As a cartoonist, this was definitely in my wheelhouse.
For the interior, we wanted to keep things interesting from one page to the next. Using two-color printing (black and turquoise), I came up with a variety of styles for the questionnaires and journal pages, and added lots of playful decorative elements.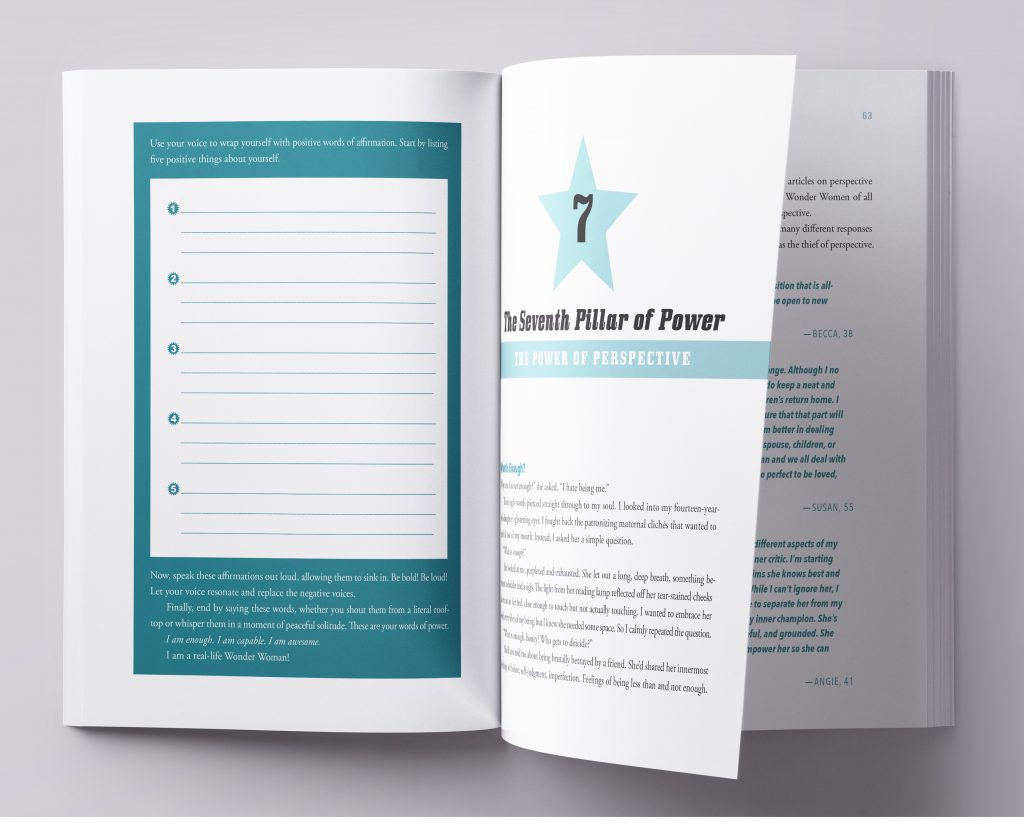 .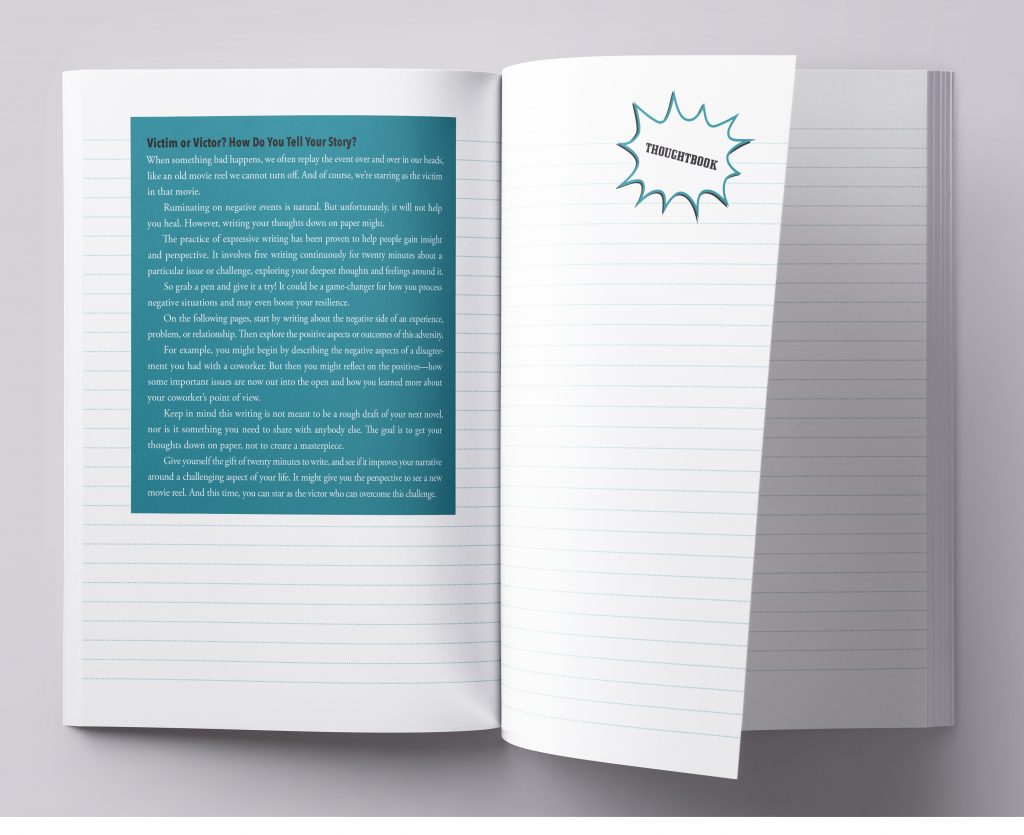 .