BUZZ: The Ultimate Guide to Book Marketing, Wise Ink Creative Publishing, 2018
BUZZ, a nonfiction book on book marketing from the founders of Wise Ink, presented some really fun design opportunities. In the cover concepts, I explored a wide range of possibilities for the text and color palette. Ultimately, the favorite concept was one with an inviting turquoise background, hand-lettered title, and loose illustrations.
For the two-color interior (black and turquoise), I created write-in worksheets and formatted the text in a fun, approachable style.
.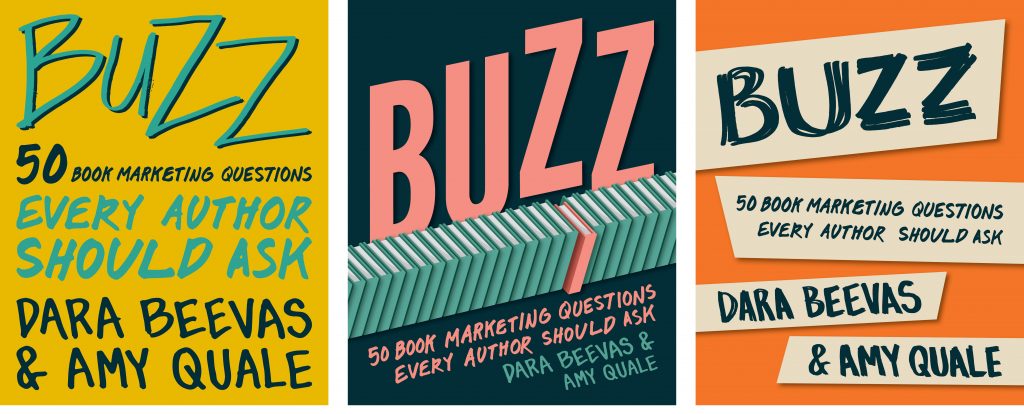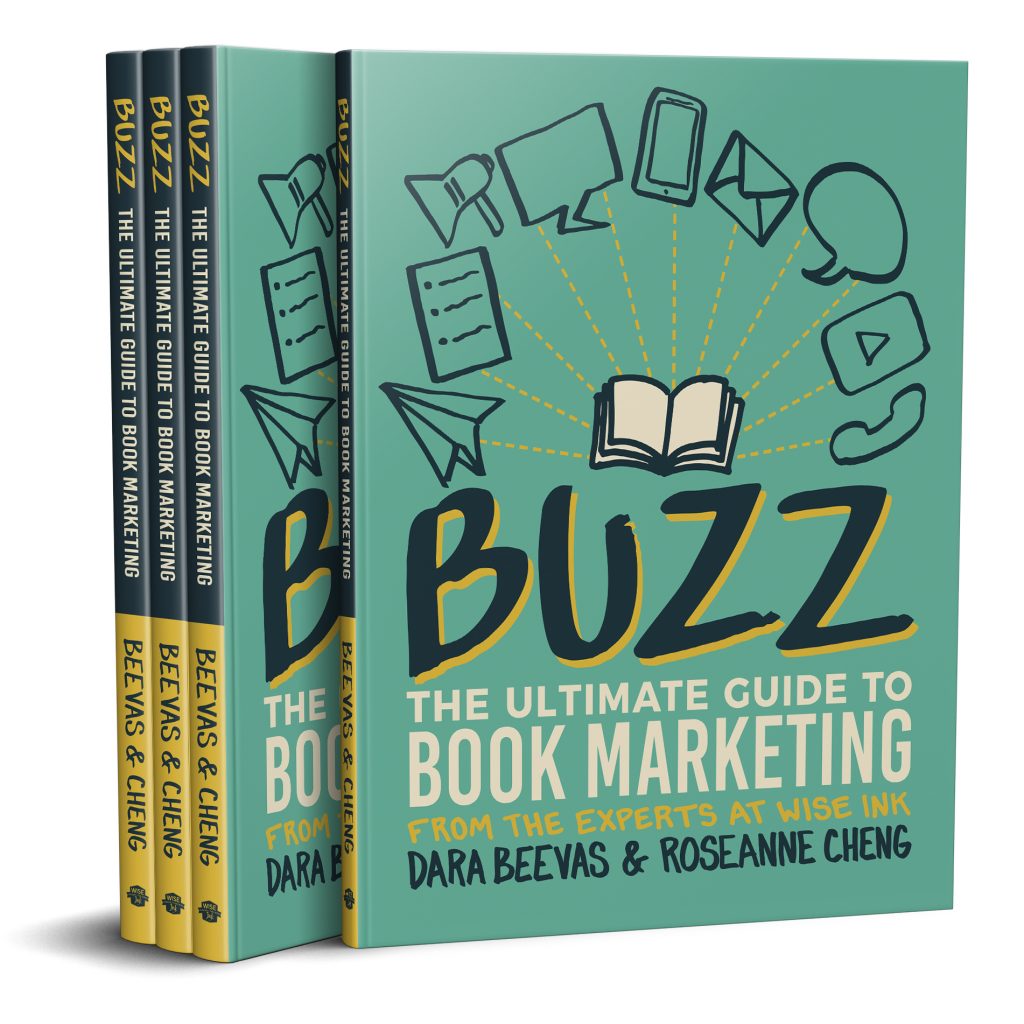 .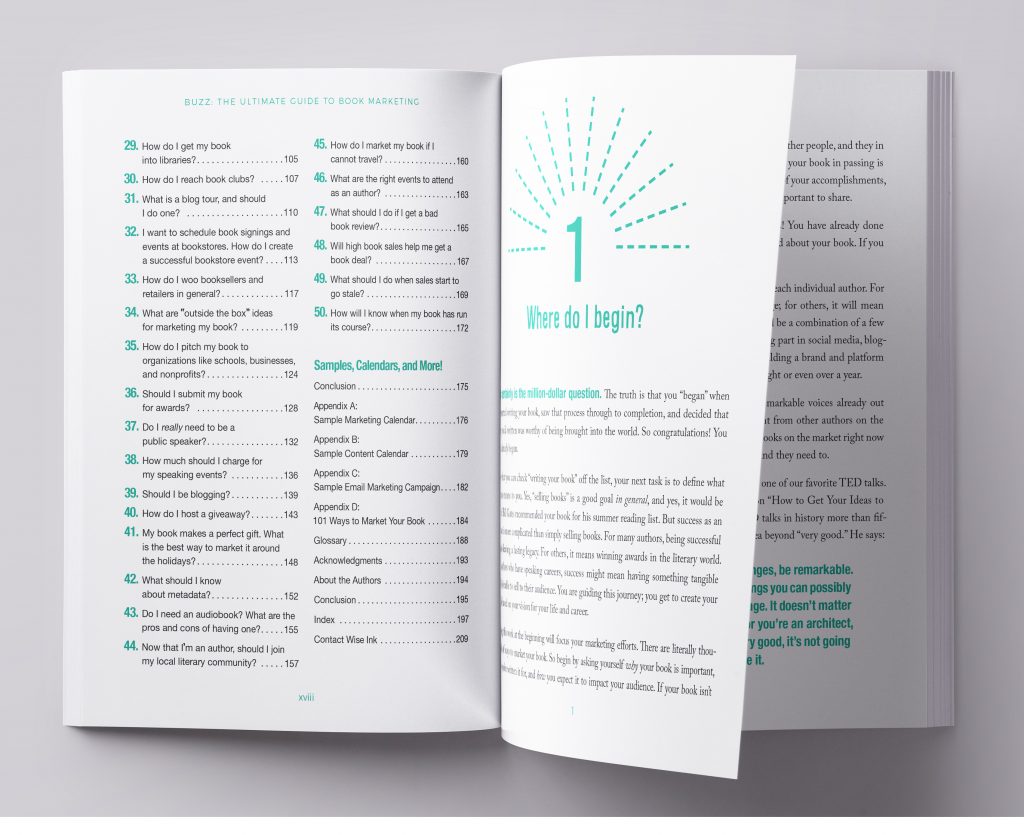 .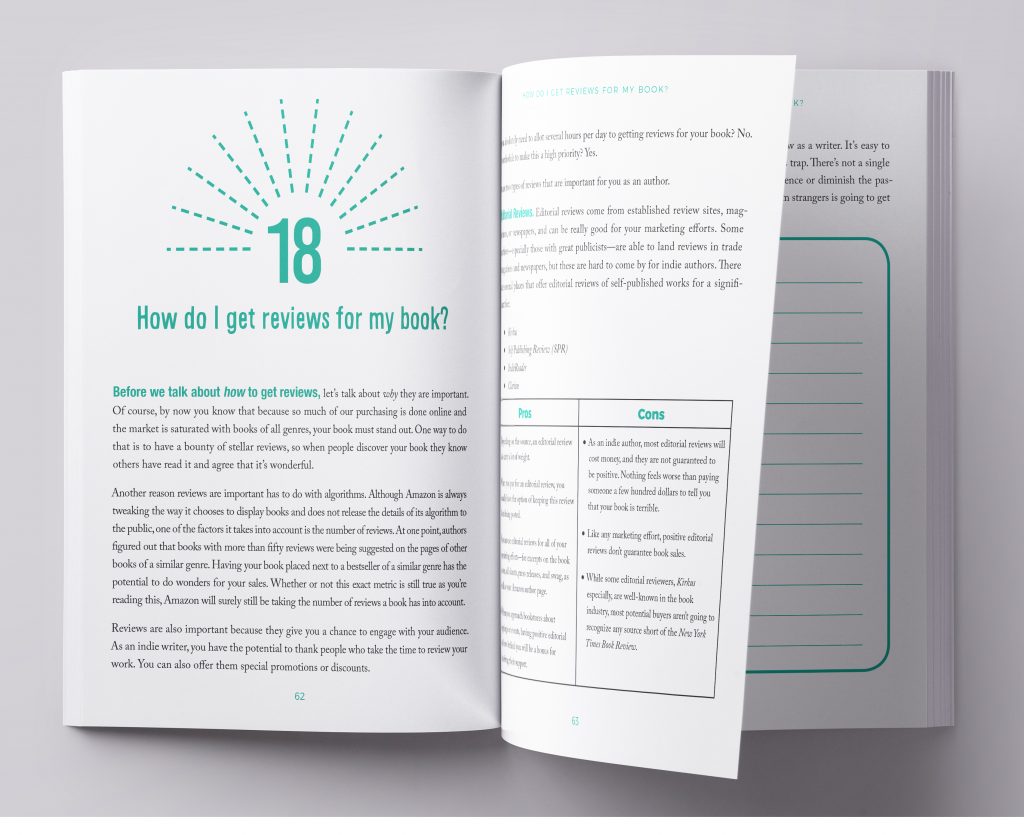 .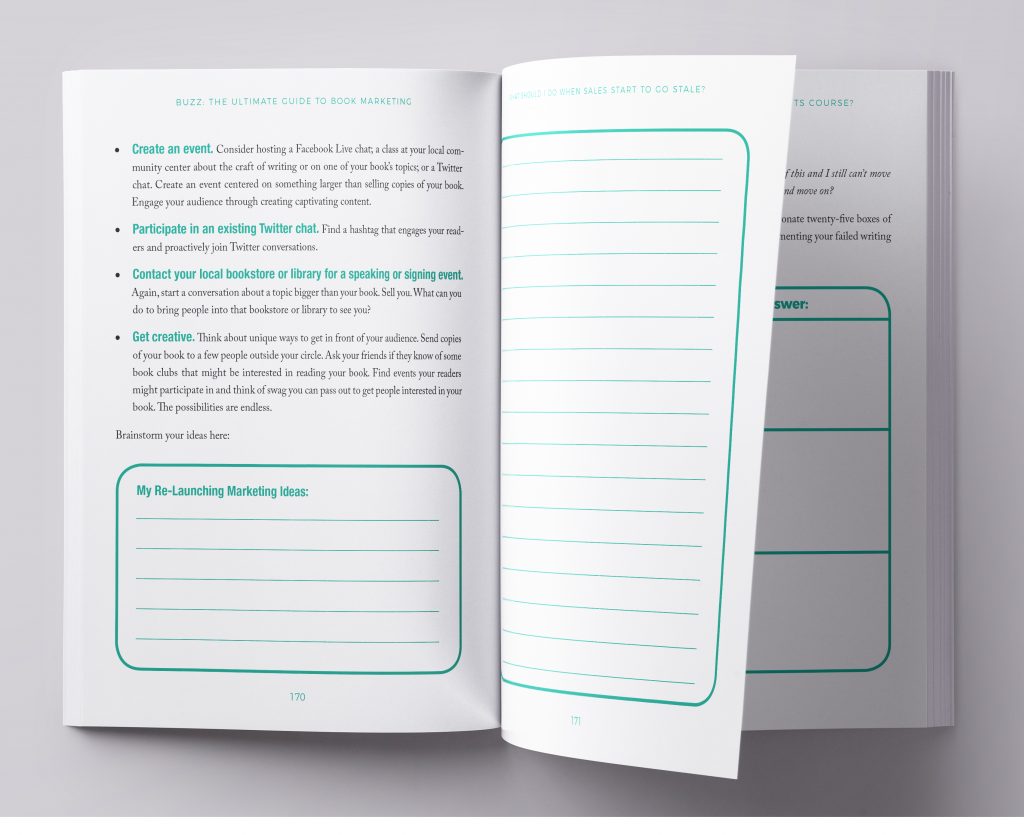 .