Let Me In: A Japanese American Woman Crashes the Corporate Club, 1976-1996, Beaver's Pond Press, 2019
This author wasn't sure about using a photo of herself on the cover, but, at my request, kindly allowed me to go through her personal photo albums anyway. I ended up finding so many great photos of her, that we used one on the front cover, and another on the back!
For the front cover, we used a great candid shot of her in the 1970s, on the phone. For the back cover, we used a photo of her on her company's softball team. Both photos spoke to the book's subject matter, and provided a sense of the setting.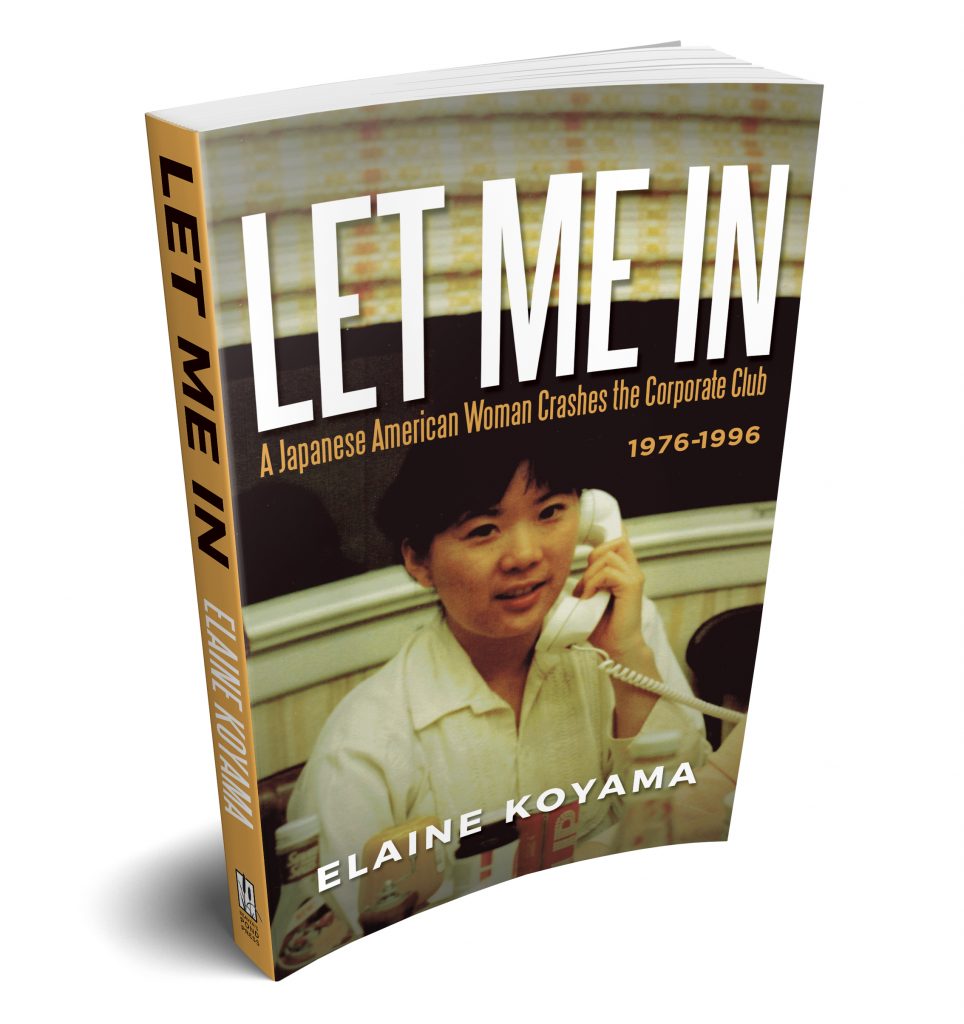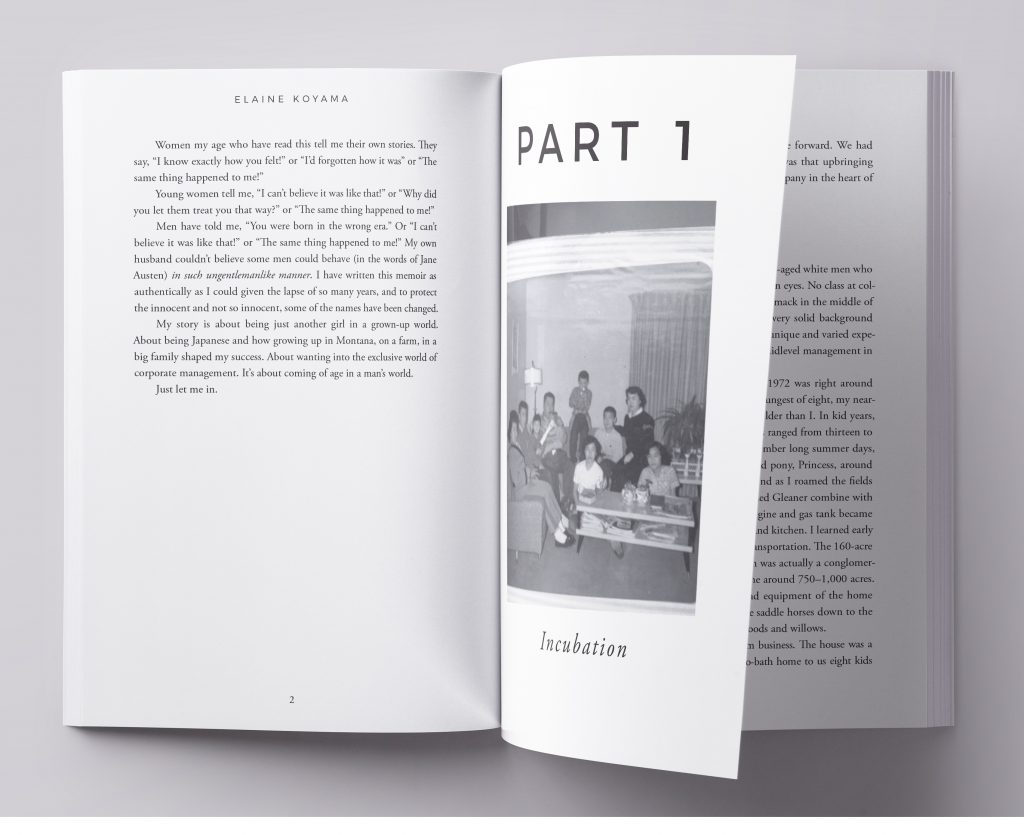 .