Votes for Women: The Battle for the 19th Amendment, Little Red Bird Press, 2020
I designed the cover and contributed a 10-page comic to this 2020 anthology. Using purple and yellow, the original colors of the Women's Suffrage movement, I created a cover design that communicated both the historic subject matter, and the cartoon medium.
My comic, Disappointed Woman: The Life of Lucy Stone, is a short illustrated autobiography of activist Lucy Stone, an abolitionist, feminist, and vocal advocate for voting rights for women.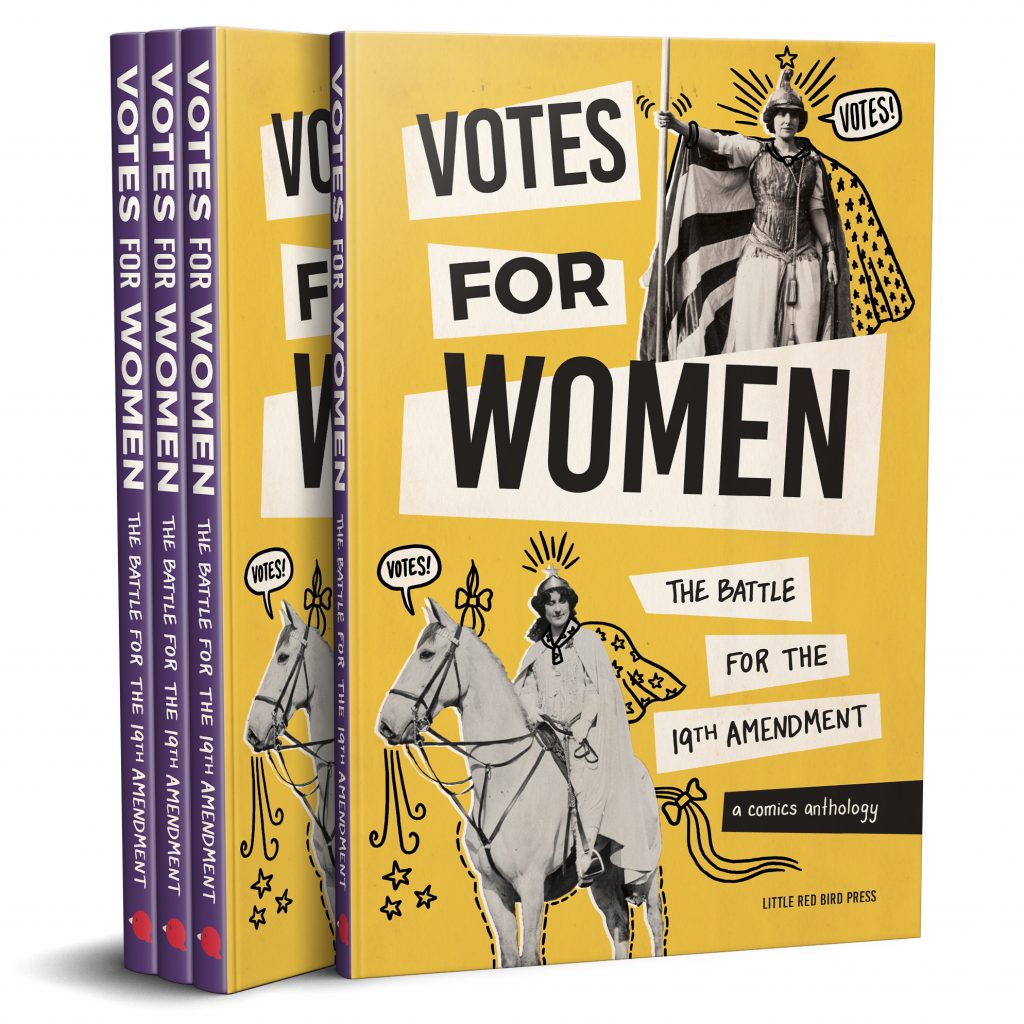 .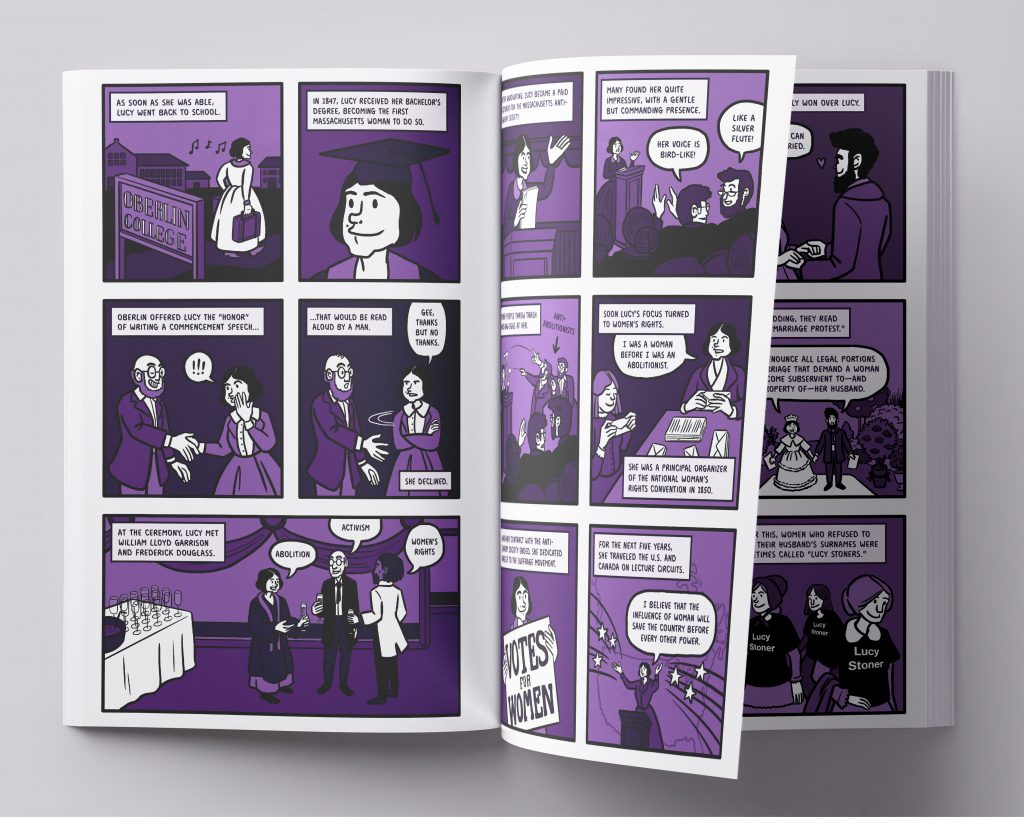 .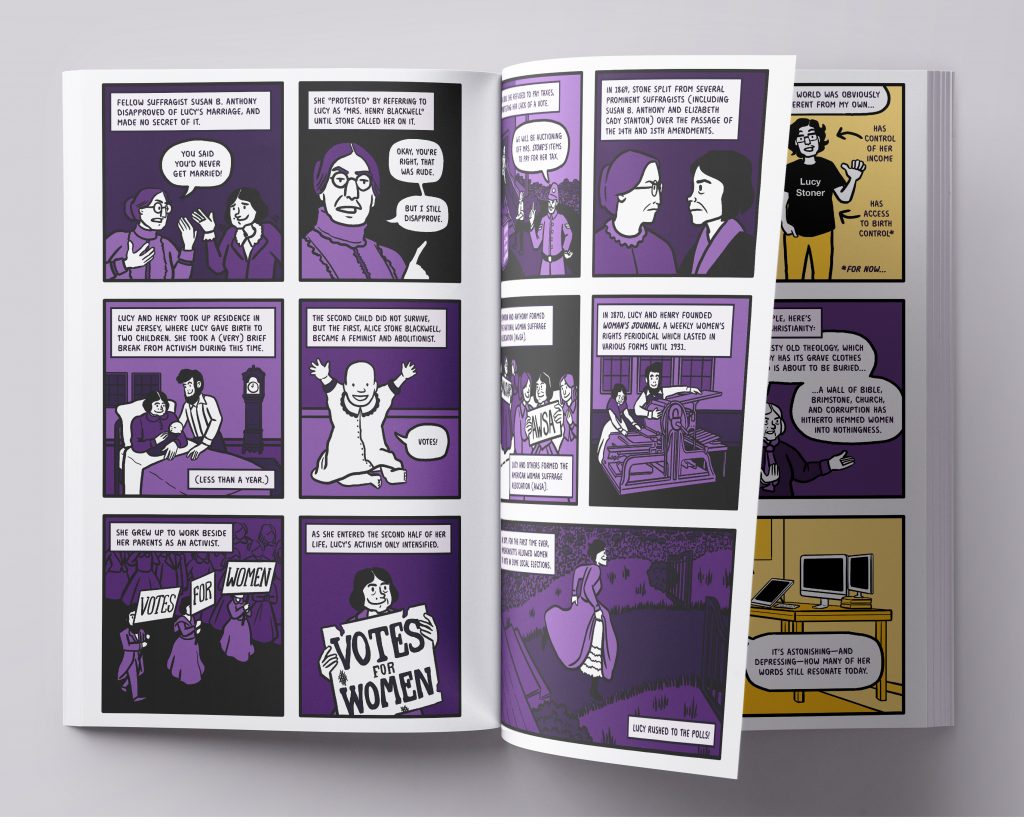 .