Out of Oblivion: How I Left OB-LOM, Birk, 2021
I illustrated and designed the cover for this fascinating first novel by Kristina Birk, a Ukrainian-born writer, producer, and performer. The story's dystopian setting provided a bounty of intriguing visuals to play with. For the first round of sketches, I sent Kristina eight possibilities: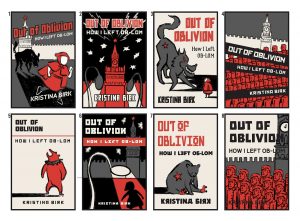 After Kristina reviewed the designs and selected her favorite elements, I created two revised sketches, narrowing in on a concept: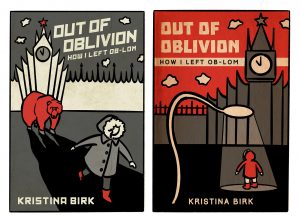 From there, I tightened up the preferred design, and finished the inks and colors!